BattleStar Galactica: Révélation
Toute la flotte retient son souffle car la Présidente Roslin est en train de vivre ses dernières heures. Mais avant de partir celle-ci prend une ultime décision, elle veut que le bébé de Sharon soit tué, ce qui n'est pas au goût du futur Président Baltar et encore moins d'Helo. Dans le même temps, Adama doit faire face à plusieurs sabotages par des partisans de la paix avec les cylons.
You must be logged-in to watch the video.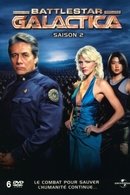 BattleStar Galactica: Révélation
Episode Title: Révélation
Air Date: 2006-01-20
Year: 2006