BattleStar Galactica: Pegasus
Le DRADIS détecte un nouveau contact. Cette fois-ci, ce n'est pas un appareil cylon mais bel et bien un appareil allié. L'amiral Cain commande le Battlestar Pegasus et compte bien rétablir l'ordre et la discipline dans la flotte. Adama va alors perdre le commandement. Mais l'arrivé du Pégasus et la reprise en main de l'amiral Cain va entraîner son flot de conséquences...
You must be logged-in to watch the video.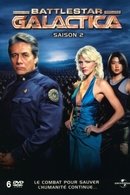 BattleStar Galactica: Pegasus
Episode Title: Pegasus
Air Date: 2005-09-23
Year: 2005